Common Ways Parents Cause Low Self-Esteem
In Their Children… Without Knowing It!
Dear Concerned Parent,
If you want to raise your family with love, peace and nourishing connection… and ensure your children grow up with the self-confidence to succeed in the world… without feeling guilty about discipline, then this will be one of the most important messages you'll ever read.
Here's what it's all about: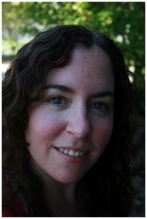 Parenting Coach
Shelly Birger Phillips
My name is Shelly Birger Phillips. I am a parenting coach. I have studied child development at the University of Illinois, taught at Montessori preschools and worked as an in-house nanny for a number of families.Over the last fifteen years, I have devoted my life to developing an "alternate" style of parenting.
Why Have I Done This?
I believe conventional ways of parenting are outdated and unhealthy. I've seen fear-based parenting not getting us what we really want… (children who grow up to be responsible, independent-thinking adults).
When I say "fear-based", I mean the following…
Counting to three
Threatening to take away something
Shouting or screaming
Contrary to popular belief…
I know there is a way to raise our children with love and peace, without sacrificing our own personal needs and without traditional forms of "discipline".
After working with 1,496 children in all kinds of environments — from preschools to in-home — I have refined a revolutionary new parenting style based on eight simple steps. It's my unique blend of Montessori teachings, Attachment Parenting and Nonviolent Communication.
If those words mean nothing to you, don't worry about it. I teach these eight steps in a practical, easy-to-understand way without going too much into theory.
I know you're a busy parent. That's why I've placed these eight core steps of Connected Parenting on an audio program… so you can listen to it on your iPod or stereo while running errands, commuting to work, cleaning, cooking or whatever.
And best of all, because we just met online, I want to offer you this audio program for a low, introductory price of just $8.00. You can download it immediately and start listening to it today!
Here's What You'll Discover
On This Jam-packed 45-minute Audio Program…
What one crucial, life-saving measure major airlines know about parenting — and how, if you don't follow this simple rule… you cannot even begin to connect with your children.
The most common mistake parents make when they watch their kids play… a mistake that can stifle their self-confidence in later years, and as they grow up.
The one thing your child desperately starves for when they throw tantrums… and how most parenting books (especially pop "parenting coaches" on TV) have it completely wrong, wrong, wrong.
How to be authentic in front of your child without lying, hiding or dumping your emotional baggage on them.
What your friends and family may be doing unknowingly, (in front of you and your child) which causes them to have a low sense of self-worth.
The single, most effective way to connect with your child when they are screaming, shouting or being disagreeable.
The single, most powerful way to bond with your child. (Most parents do not do this enough!)
How to prevent unnecessary upset when picking up your child, dropping off your child, or the difficult moments at home, before getting ready to go somewhere. Knowing why is half the battle. I'll tell you what it is on this audio.
How simple games and play can get your child to do what you want without shouting, bribing or threats.
How the traditional way of punishing — or even rewarding — your child can create low self-esteem! What's worse, the effects continue into their teenage years and even adulthood.
Why Am I Only Charging
$12 For All This?
We're strangers, you and I. Chances are, you came here via one of our many links on the Internet. Or maybe a friend of ours referred you.
Fact is, I want you to get to know me before you invest more time and money with me. Let me prove myself as a parenting coach. I want you to be satisfied… so you'll refer to my products over and over again.
I want a relationship, not a one-time deal. And the best way to do that is to give you tons of value at a bargain.
Invest in Eight Steps to Connected Parenting…
Download and listen to it immediately, even if it's 2 AM on Saturday night!

(All major credit cards accepted via PayPal)
Not Enough?
I'll Also Include the Following…
This is the "I-really-want-you-to-be-my-customer" section of this message. 🙂
In addition to the "Eight Steps to Connected Parenting" audio, I will also include…
The Transcript — This way, if you prefer to read and make notes in the margin… you can do so! I know I like to scribble too, when I'm learning new stuff. It helps with "getting it" and making it stick.
What's More…
All the Risk is On Me!
OK, how can you be SURE my parenting tips are any good?
Simple. See for yourself.
I'll give you thirty risk-free days to listen to "Eight Steps to Connected Parenting".
If you decide my parenting style isn't right for your family, simply contact me and let me know. I'll refund every single penny of your purchase, no questions asked.
I don't think I can make this deal any better.
Will You Give Eight Steps
to Connected Parenting a Try?
Invest in 
Eight Steps to Connected Parenting…
Download and listen to it immediately, even if it's 2 AM on Saturday night!
(All major credit cards accepted via PayPal)
I want to thank you for being here.
By visiting this website, you're telling me you care deeply for your children. You want to get your hands on the best parenting support out there.
Love and hugs,

Shelly Birger Phillips | Awake Parent Perspectives
P.S. Remember, there is a no-questions-asked 30 day guarantee… for a $12 audio program!
That's less than two lattes, less than a movie ticket and much, much less than a parenting book you would buy at your local bookstore!
Invest in Eight Steps to Connected Parenting…
Download and listen to it immediately, even if it's 2 AM on Saturday night!

(All major credit cards accepted via PayPal)